AVIA Color Matching
A Color Comparison Add-On Module for AVIA Proofreading Systems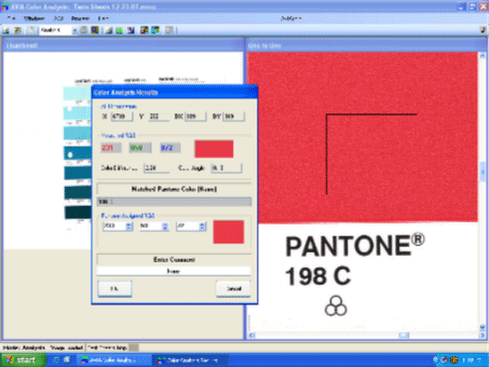 This software add-on enables Pantone® color comparison and the nearest color determination for printed packaging components.
Provides color calibration and test functions for evaluating printed samples, and reports the closest color in the calibration chart.
Calibration configuration files may be saved for simplified retesting of the same products at later inspections.
A PDF report can be printed that summarizes the entire inspection.
A standard calibration sheet template is provided for population by the customer.
A three-volume set of Pantone® color chips for coated, uncoated and matte finish is included.